Champion Traipse Zaz has our Hearts "ZAZ"
SBT 013014 013
TICA Champion 2014
CH "Zaz"
Zaz had the highest level of clarity in one of my Lynx Point cats to date!!! Super strong espresso colored rosetted spots with beautiful tone and contrast in the center.
This is my only girl that I kept from QGC Dexter (another lives in Florida) and I'm so excited about how she's developing!
At her first show, She Championed and was the 5th Best Female Cat at the show!!!!! WOW :) She may not show much more as it tends to be a "boys world" at the shows and I have some male Bengals (Big Mac) that are doing great and the focus is on them.
Zaz is the proud Dam to "Honey Bee" - She's one of our best female Snow/Seal Minks here! She has incredibly beautiful kittens :)
Pictures & Pedigree for Zaz below:
Heart Scan (HCM) Normal - 3/15 & 7/15
​​Sire: QGC Dexter Dam: Diamond (Click photos for parent pages/photos/pedigrees)​
Genetic Information for Bengal Breeders:
PK Def: N/N - Completely Negative
HCM Scans: Dam - Not tested
Sire - Normal 2/14
Snow: Cs/Cs - Seal/Snow Lynx Point
Agouti: Ad/Ad (only domestic Agouti)
Pattern: TaM/Tab - Carries Marble
Dilute: D/D - Does not carry Dilute/Blue
Long Hair: Probably not - Not Tested
PRA B: N/PRA (Carries for this disease)
Generations from earliest Wild/ALC ancestor: 8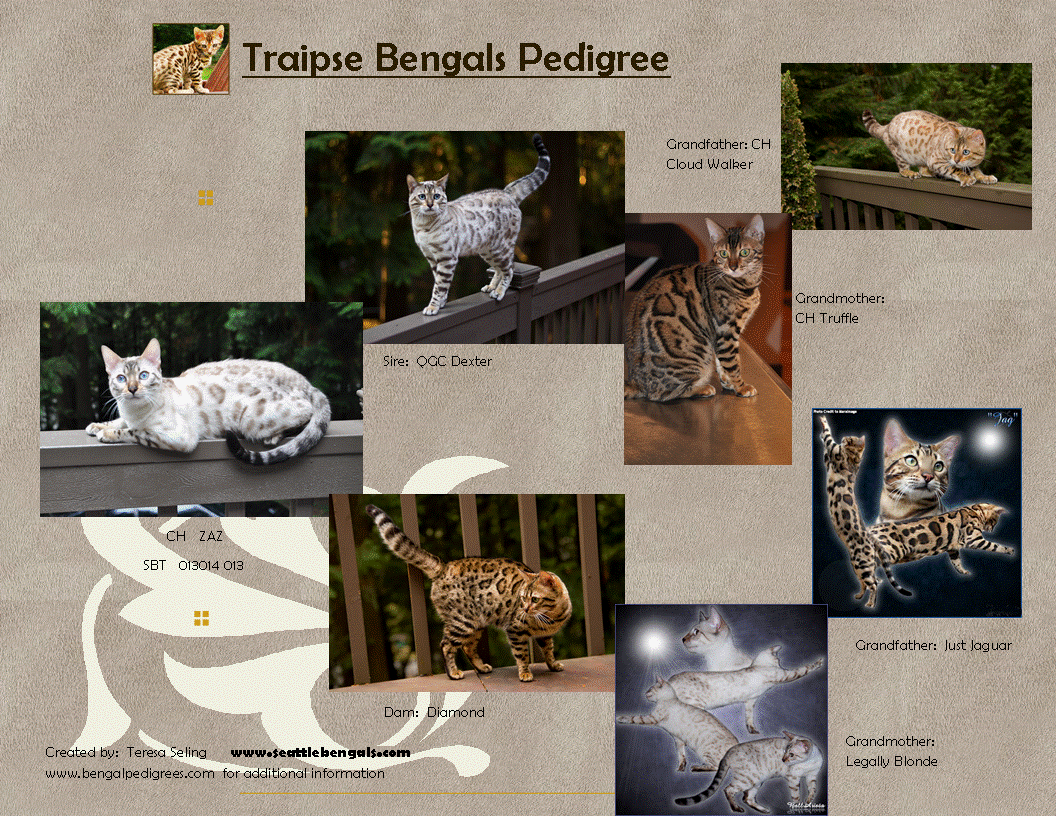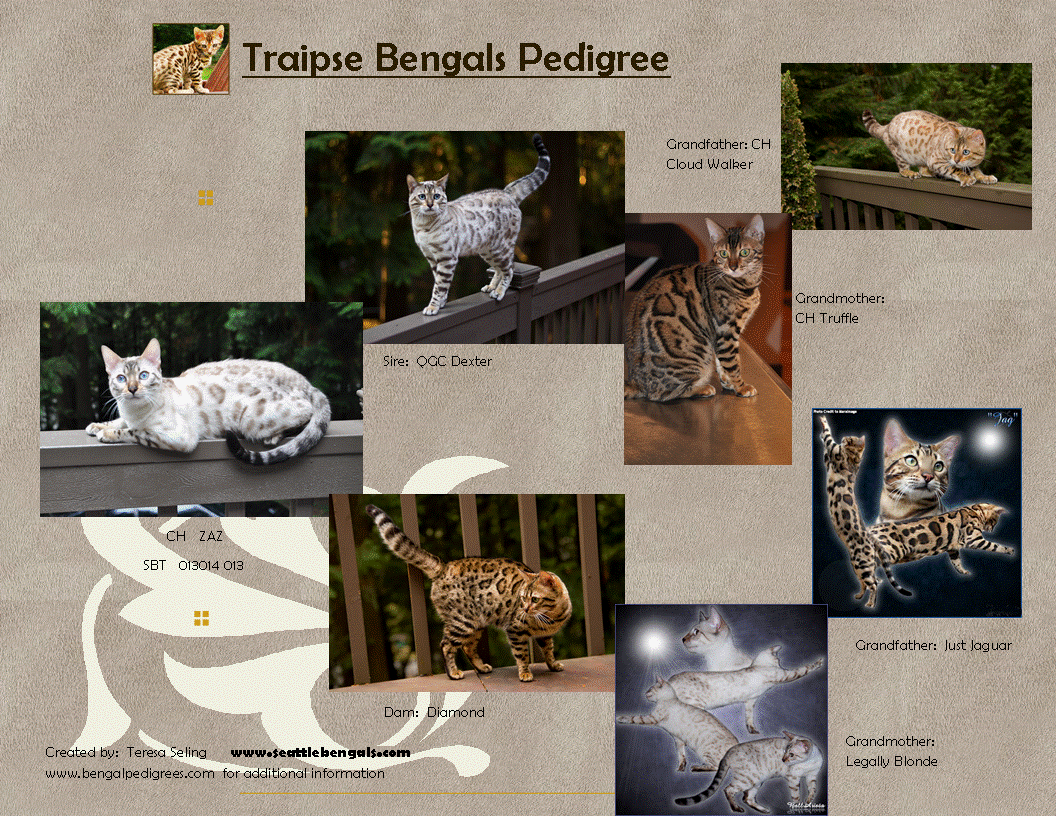 Past Zaz kittens (the Snows) below :
Zaz as a kitten-Most Lynx Point Snows start off stark white - Not Zaz!: