GEMMA
Traipse Green Eyed Monster
Seal/Snow Lynx Point Rosetted Female
DOB: 1-13-20
Gemma was named after the color of her eyes. While most Lynx Point Bengals have circles of Blue for their eye color, Gemma has a green tint to one of hers making her incredibly unusual and beautiful!
​
This girl is build solidly and even at 4 months, you can feel the weight to her body. She is also one of the last kittens from Zaz as she's headed towards retirement. Her pattern and contrast is simply amazing and I hope that she'll be as good of a breeder for us as her mother is!
​
Professional photos are going to be delayed due to Covid 19 and the cancellation of all Cat shows.
​​Sire: Mimosa Midnight of Traipse "DRAGOS"
Dam: CH - Traipse Zaz has our Hearts "ZAZ"
​​(Click parent photos to go to their webpages with photos, pedigrees, past litter pics, health info. etc. )
​
Genetic Information for Bengal Breeders:
Colorpoint: cs/cs by expression
PK Def: N/N by Parentage
Marble: TaM/Tab - Carries for marble
Agouti: Ad/a by parentage
Dilute: D/D - Does not carry dilute
Long Hair: N/N by Parentage
PRA B: N/PRAB - Carries this disease so she will never be placed with a boy that also carries it - This disease will never be created.
- # Generations from closest ALC: 9
Pictures and Pedigree for Gemma: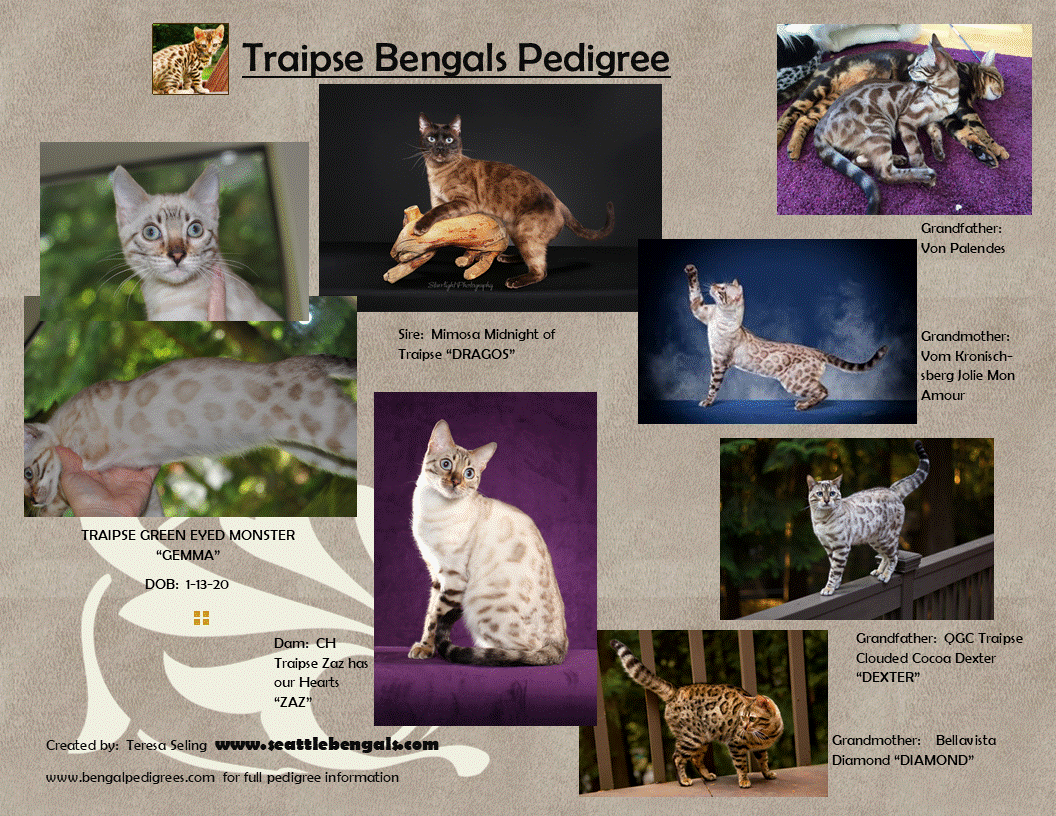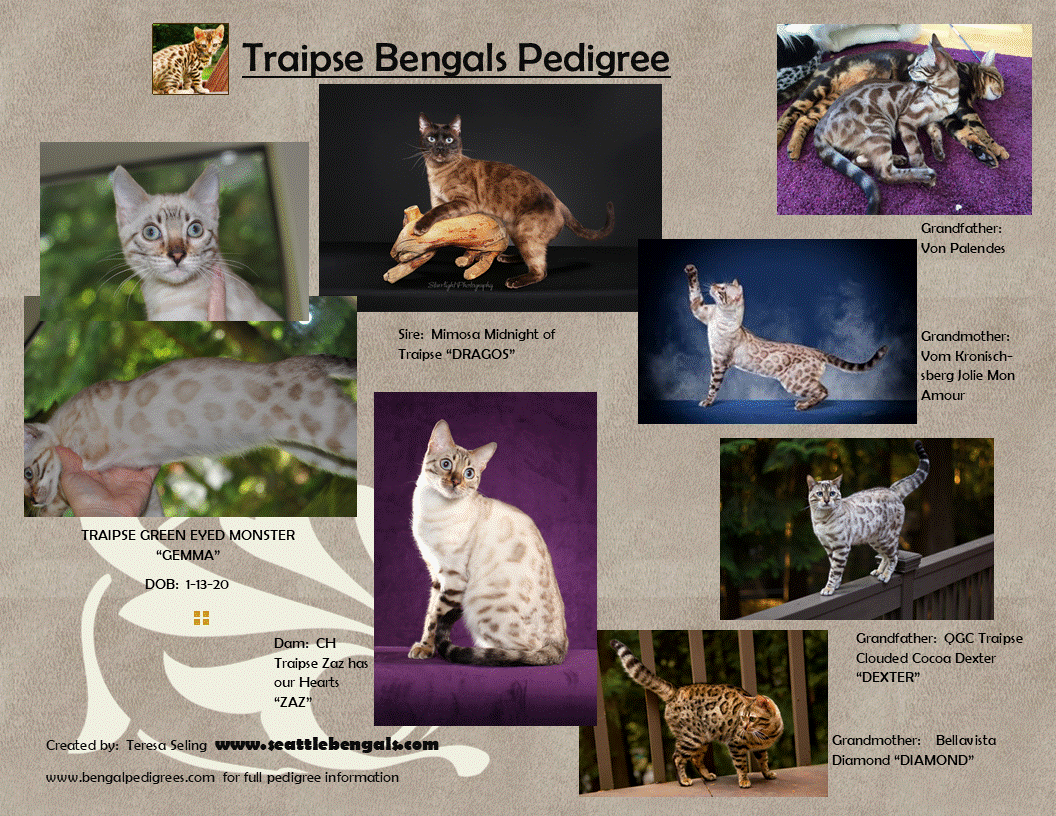 Past Kittens for Gemma (hopefully around Spring 2021:
Gemma as a kitten (previously known as Powder as she was born during a snow storm :)