RW SGC Simplysimes Sno Explorer of Traipse
SBT 051012 021

Seal/Snow Mink
Regional Winner & Supreme Grand Champion - 2011
RW SGC SNO EXPLORER
I can't say enough wonderful things about this boy!! This is where Big Mac got his amazing personality :) The only reason I'm retiring him is because I'm choosing to use Big Mac over Expo almost every time now.
Expo was neutered in 2015 and is now retired.
I am so blessed that he was able to come to my cattery and Thank Lori and Beth Bearry for giving me this opportunity. Expo has such stunning contrast that he's going to be wondeful to work with in my Snow program and all of my other colors as well! Sno Expo is a carrier of Dilute (Blue Bengals) and Long Hair (Cashmere Bengals) - both are programs that I'm starting to develop here at Traipse.
He's also another really SWEET guy - And my biggest boy!
Heart Scan (HCM) Normal - 1/2012 & 3/2013
Pictures & Pedigree of Sno Explorer below: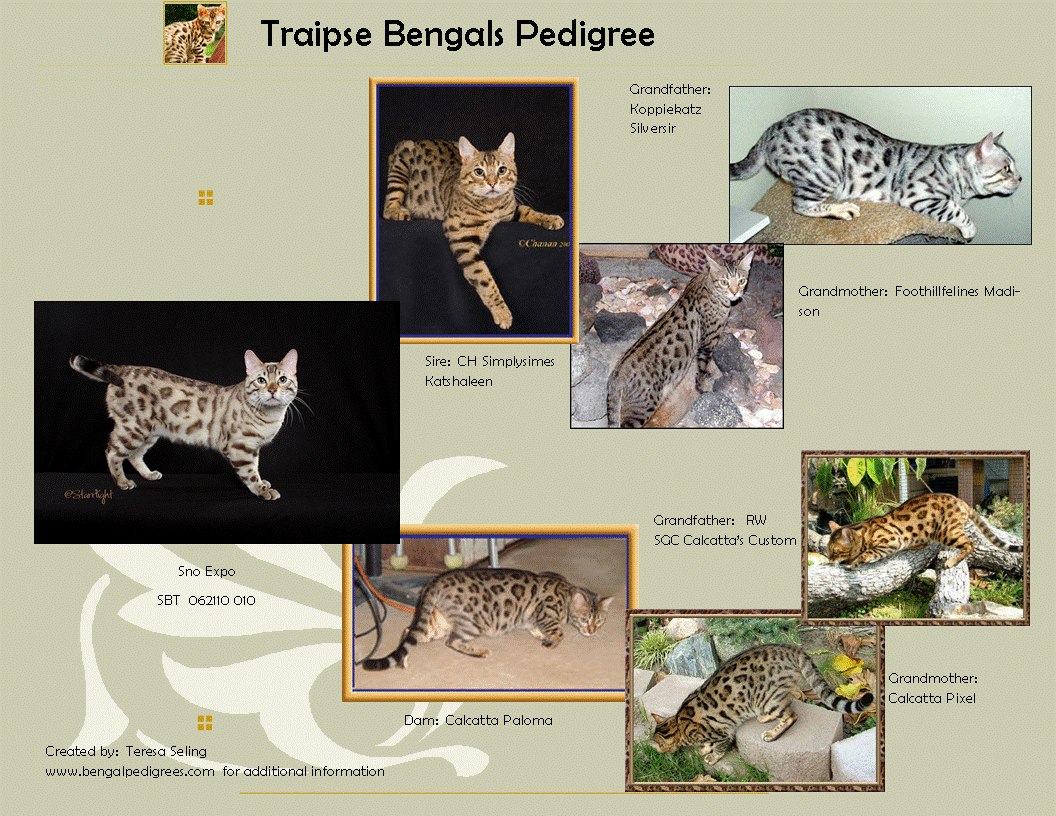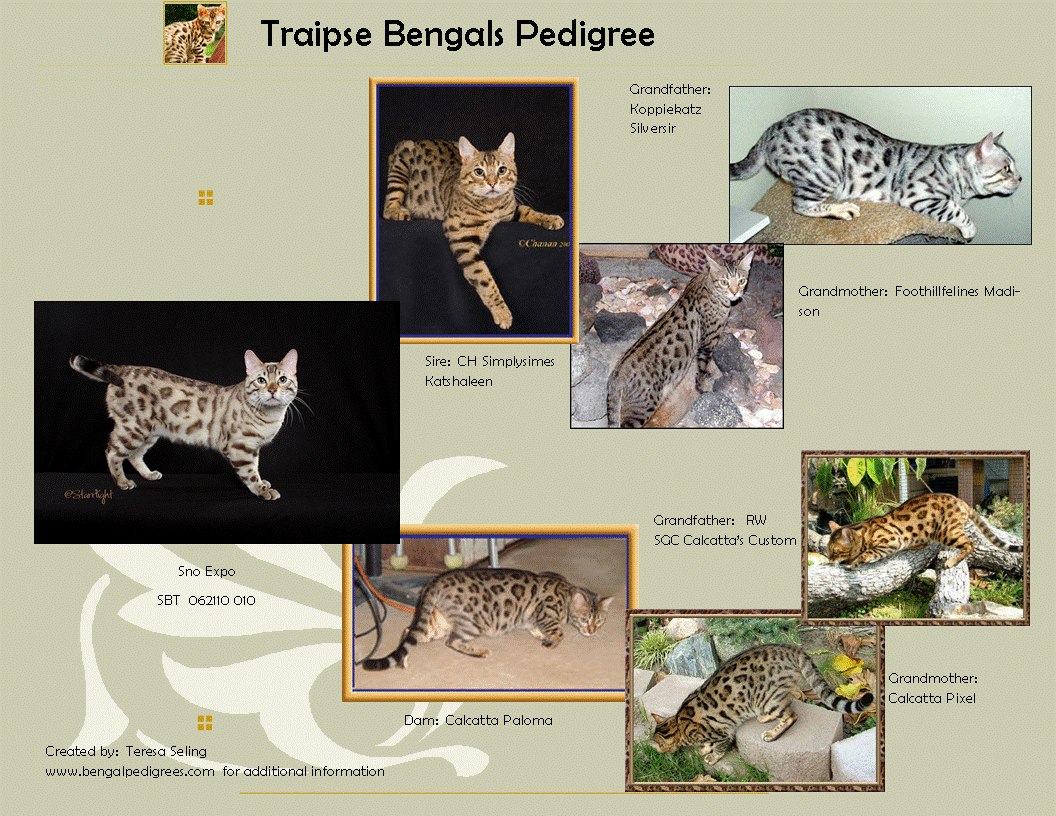 Pictures of Sno Explorer Kittens (the Snows) below: